Introduction
By now, you've either heard of or have experienced first-hand the nightmare that outsourcing from freelance marketplaces can be. Poor quality output, miscommunication, data security, and intellectual property issues — these are but a few of the common things that can go aerie when outsourcing goes wrong. But when done right, it can have a tremendous impact.
There are good and bad ways to approach outsourcing, but to help you avoid the latter, here are the dos and don'ts of outsourcing.
Outsourcing Dos and Don'ts
To ensure that you avoid having a disastrous outsourcing experience, we've highlighted some of the most common outsourcing mistakes to avoid and how to outsource work the right way so that you can reap the benefits of outsourcing instead.
---
Outsourcing Mistakes
Focus on Cost Alone
Outsourcing is definitely a great way to cut costs, but sacrificing quality over quantity is probably one of the biggest outsourcing mistakes you can make. A meagre fee might seem attractive at first glance, but as the saying goes, "If it's too good to be true, it usually is." However, in the same breath, high pricing doesn't necessarily mean high quality.
Be sure to ascertain the industry standard before settling on a price to work out your budget. It's also always a good idea to do a bit of research on the outsourcing platform or professional you decide to go with. Take a look at their portfolio, ask for client testimonials, and remember, finding the balance between cost and quality is key. At the end of the day — you shouldn't compromise on either.
No Strategy in Place
Any good business should have some kind of strategy in place to ensure that all business goals, as well as the company vision and mission, are met. The same goes for outsourcing. Many companies tend to jump into outsourcing without a solid plan in place, which is another mistake most first-time clients make.
Start by determining your goals, potential opportunities for outsourcing, desired outcome, project deadlines, budget etc. This helps to clarify what it is that you'll need as well as highlight anything you may not have thought of initially. It's also extremely important that you take time difference and communication into consideration if you are outsourcing offshore and plan accordingly.
Outsourcing Too Many Roles Simultaneously
As much as you want to get the task or project underway, it's important to determine a growth and development timeline, particularly when outsourcing for small businesses. It's never advised to outsource all of your non-core tasks or projects all at once because if it backfires, it could be challenging to bounce back from.
Instead, start small first to see what your outsourcing provider can do with the tasks given. You can then determine what other services you can outsource, whether it be with your current service provider or another. Also, try not to overload them with too many tasks at first, and more importantly, don't assign extra tasks or projects if they do not fall under your freelancer's outsourced team's area of expertise.
Neglecting Your Team
This is something that happens all too often. Whether it's your in-house or freelance team, it's important to make sure that you not only know what each team member is working on but get regular task status updates too. Your in-house team may be familiar with internal responsibilities and processes, but this will be something new for your freelance team.
Ensure you set up a solid onboarding process and provide in-depth brand guidelines including company objectives and expectations, brand tone, and so on. This will help to avoid wasting time and resources having to redo tasks or, worse, losing valuable team members. But beware of micro-managing as this can also send freelancers running as it lowers morale and can add unnecessary stress.
No Backup Plan
The reality is not every outsourcing venture is going to run smoothly without a hiccup. When it comes to outsourcing for small businesses, it's especially important to have a plan b at hand. Not having a backup plan is a common outsourcing mistake that can lead to undesirable outcomes like brand damage. And once you've lost your customer's trust, it's very difficult to regain.
It's better to have a backup plan in case your freelancer team isn't able to meet critical deadlines or has completed the task yet not met your company's standards or expectations. So now that we've had a look at the top outsourcing dos and don'ts, let's take a look at how to go about outsourcing work the right way.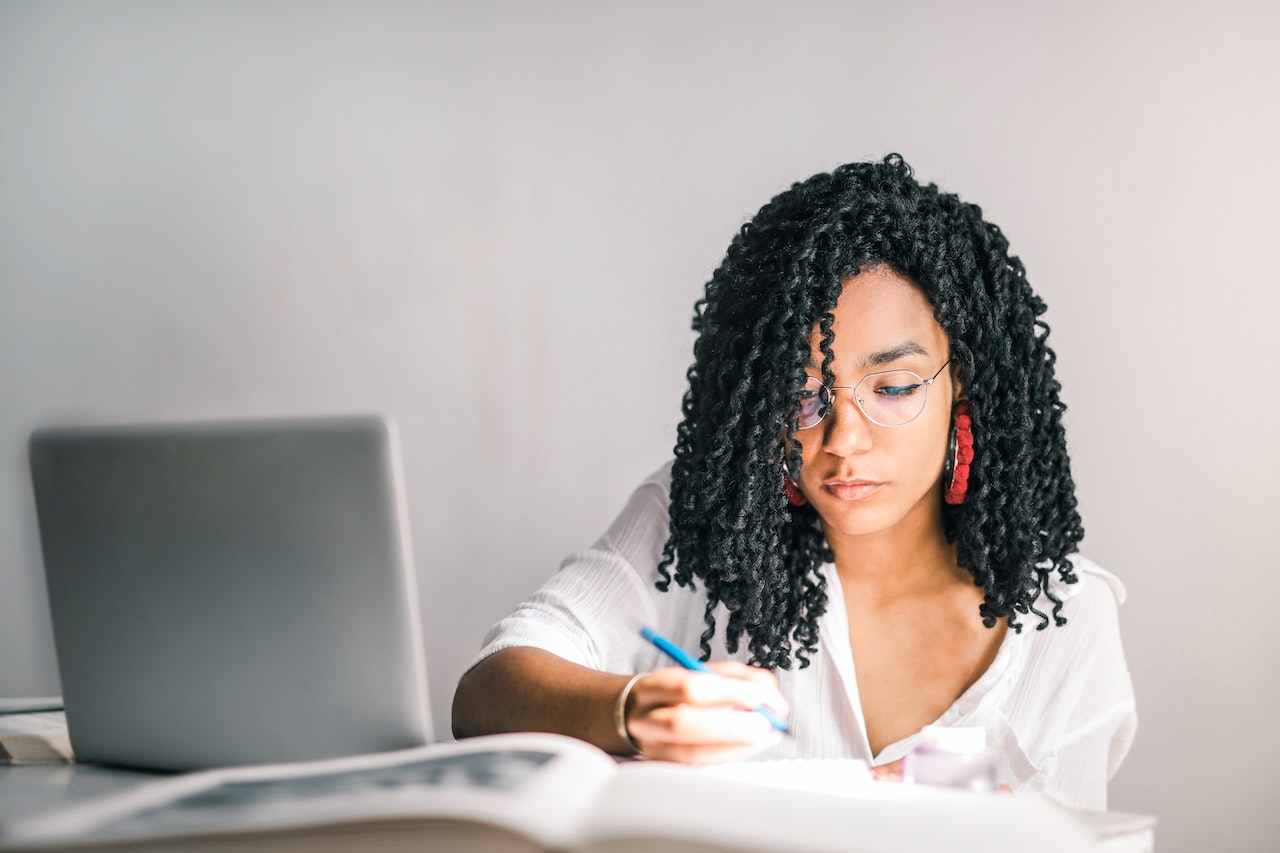 How To Outsource Work — the Right Way
Quality Over Quantity — Always
With regards to the dos and don'ts of outsourcing, this is probably one of the most important do's. Although it will always be beneficial to cut costs wherever possible, it's never a good idea to do so by settling for a lower quality of work.
Instead, ensure you research industry standards on the task you plan to outsource and provide for more than you require in your budget. This will allow you to hire more seasoned professionals who are less likely to disappoint. And in the event that they do not step up to what's expected of them, you'll have enough in your budget to set your backup plan into motion.
Thorough Research on Outsourcing Partners
Before hiring your freelance team or freelancer, it's important to do as much research as possible. Ask for past references or examples of tasks they've worked on previously. Take a look at their professional portfolio, and ask if they have any customer testimonials or references who can vouch for the quality of their work.
You could also ask what they found challenging so that in the event you decide to take them on board; you can put measures in place to avoid those experiences with the task at hand. A great way to do this without asking your potential freelance hire is to check their LinkedIn profile to see if they have any badges or endorsements.
Set Clear Realistic Expectations — Detailed Service Agreement
Having clear and realistic expectations is the best way to ensure that you receive desired results. Once you've determined what each party expects or reached an agreement suitable for both parties, outline them in a formal, detailed service agreement. This may include a non-compete or non-disclosure agreement (NDA), as well as a contract outlining things like termination date, rates or remuneration, job description, roles and duties, reporting manager or company liaison, and so on. Be sure to provide flexible deadlines so that you and your freelancer or team have a bit of wiggle room. After all, you may not be their only client and the last thing you want is to have tasks piling up or end up with subpar work.
Ensure Security and Data Measure Are in Place
Working with a freelancer or an outsourced team has as much of a chance to be a disaster as it does an asset. Entrusting sensitive information to employees outside of your company could lead to data leaks or security breaches if there are no precautions in place. This may be a good time to step up your online security measures and reserve extremely sensitive information for internal team members to handle.
Alternatively, in the event that this is unavoidable, for example, if you're outsourcing your payroll, ensure that all sensitive data is kept in one location or on a single system and only provide access to areas that are completely necessary. It's also a good idea to change passwords regularly, especially once an outsourced task has been completed. This will reduce the risk of a data or security breach or loss of important information.
Think Long Term
Whether the tasks you're outsourcing are a once-off or on a short-term basis, it's essential to build a good rapport with your freelancer or outsourced team. You may not need their service now, but you may in the future. Make your freelancer feel as though they are part of the team; include them in team-building sessions, offer upskilling opportunities that align with the vision of your company, or offer incentives. These are just a few of the ways that you can invest in the retention of your external team members. Now, this may seem like an unnecessary expense right now, but at the end of the day, you could look at it as an investment. Going through the entire process of searching, vetting, and onboarding a new freelancer or outsourced team will be much more costly and time-consuming.
---
Final Thoughts
Whether this is your first time dipping your toes in the outsourcing talent pool or you've been here before, the process can be overwhelming. So if you have a few projects that you think would be suitable for outsourcing, why not enlist the services of industry professionals with the best of the best at their fingertips — no vetting or tedious searching required; leave that to us.
Blackbear handles everything from finding the best person for the task at hand to managing the task from start to finish. And the best part is that we know what to look out for when it comes to the dos and don'ts of outsourcing, so you can rest assured that you'll only receive high-quality work, which is exactly what your brand needs and deserves — the best.