Who are those young talents everybody speaks about? What is the impact of Gen Z and Millennials in our daily lifestyle? How are they changing social media, TV, advertising, radio and magazines? How these generations plan their Holidays? Is online shopping essential for them? What are their interests and perception in the business workflow?
You will agree with us that Millennials were the first generation that started changing the world as older generations knew it. They are a generation that came with new and innovative creations and of course big leaders. Yet, not only that but also, they were able to express themselves in a freeway. How? Social media, of course! 
Gen Z is coming with new and fresh-out-of-the-box ideas to keep evolving different industries and try to make a global change. These disrupted generations are also providing valuable ways to increase trust, generate a positive social impact and meet high expectations.
In this blog, we will share with you new facts about how social media, television, advertising, radio, music, podcasts, magazines, holidays and online shopping has evolved. Are you ready? 
Who are those young talents everybody speaks about?
Nowadays, in the working field, you are starting to listen to the term "young talents", but what is actually the definition of them? Young talents refer to Gen Z'ers (born between 1995 and 2012).
During the last few years, a lot of things have changed. These young talents are actually inspiring meaningful ideas that will change the future of work as we know it. Millennials have been in the work field for some years, and now it's time for Gen Z'ers to reorganize and reinvent workplaces. 
According to the Wayne Parker Kent report, a total of 2587 young talents (Millennials and Gen Z) were surveyed in The Netherlands, to come with new facts about how social media, television, advertising, radio, music, podcasts, magazines, holidays and online shopping has evolved. 
Social Media: friend or foe?
Since the last decade, social media has become part of our life. With the passing of the years, many platforms improved, and others disappeared. We have been able to be informed, organize events and even social movements. But of course, to keep in touch and share our lives with friends, family and people who we have met in life. 
What is the actual situation with social media and young talents?
The last few years, social media platforms like Facebook, have been involved in privacy scandals as well as manipulation around the American elections and Brexit. Besides this, now it's also common to read lots of fake news in different social media channels. This has caused a fall into young talents, especially Gen Z interaction since credibility and reliability are lost in different platforms.
Millennials think that they would be physically healthier and happier people if they reduced the time spent on social media, as if they couldn't check their social media for a day or two, then this would make them anxious. Also, they think that, on balance, social media does more harm than good, especially for people who are in a relationship. What do you think about this?
Young talents are always on the need of being informed and up to date. Because of this, the main sources of news, such as digital newspapers are becoming more popular, especially between Gen Z'ers and also they are reviving the physical books and jobs like booksellers. You can read here the most popular jobs that they are studying.
So going back to the social media topic, the interaction and engagement in these platforms are less intensive and active. Gen Z'ers, in comparison with millennials, are sharing fewer selfies on their different social media channels and also less time on them. As mentioned before, Facebook is dropping, while other platforms, like Twitter, are again rising. In The Netherlands, Twitch, Anders and Geen, are other social media channels that are becoming more popular.
Television
For decades, TV has been very popular among generations. But the popularity of it has also changed. These days the definition of TV is different from the past. The Gen Z and Millennials interests changed, and they do watch TV, but through now more often on-demand or streaming platforms. You know what we are talking about, right? Yes! Netflix, Apple TV, Disney Plus, Youtube, among other streaming services. All of them have become our nowadays TV definition. After all, nothing is chiller than watching your favourite series at once. So, for now, our TVs are still remaining in the living room!
Advertising

 
Talking about series, for those who have watched "Mad Men" you will agree with us that that was how advertising was created in the past. Today the advertising concept is completely different. Those "Mad Men" (a term coined in the late 1950s to describe the advertising executives of Madison Avenue) wouldn't believe how advertising has evolved. 
Millennials and Gen Z have been in charge of the evolution of new ways in which companies are now advertising. Young people are getting more and more irritated by them. However, in newspapers and magazines, advertising is important and less aggressive.
But why are still advertising campaigns important? Because it is still very important to maintain your brand and position in the market. Big companies like Nike, Loewe or non-profit organizations are making great campaigns to help the world, make big impressions and engagement for both generations.
For example, Koalas Of NYC placed toy koalas all over New York City, prompting passersby's to stop and investigate the unusual sight. Each stuffed animal was tagged with a QR code encouraging and enabling people to easily donate to WIRES, the organization leading wildlife rescue and rehabilitation amid Australia's bushfires.
Another example is the Loewe Autumn/Winter 2020 campaign. During the 2019 FIFA Women's World Cup, Megan Rapinoe, the American footballer and activist who rose to international fame after leading her home team to victory, stars in Loewe's latest campaign. "Multiple worlds crashing together, creating something bigger, different, and more exciting than either could alone. To me, the goal of a collaboration should not be to stand next to one another, but rather become something else, together." the athlete said.
So going back to the Mad Men advertising, if you haven't watched this series, we recommend you to watch it and compare the way old ads were made, with the ones that we all now see and hear every day.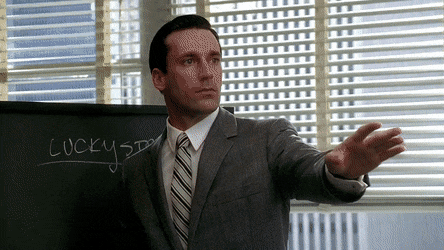 Radio & Music 
Can you imagine a life without music? 
Listening to the radio and our favourite music has been something that we do almost every day. With technology advances, the music industry has had many different changes, but it evolved and became digital. 
Do you remember Napster? 
Napster was the pioneering peer to peer file sharing internet software that shared music files in an MP3 format. Napster allowed people to have access to all kinds of music until some copyrighted problems and illegal operations were detected by the RIAA (Recording Industry Association of America) and Napster shut down, but only for a while. 
Because of this, a lot of changes and new regulations were established, and new streaming platforms such as Spotify, Youtube Music, Soundcloud and others are downloaded and listened daily by millions of followers. Nowadays, music, podcasts and radio streaming services are by far the most used platforms, especially Spotify.  We can choose to pay for these services to have access to music without advertising spots.
Podcasts
Podcasts are the big promise within the audio world. But are they really that popular? Today only one in five young talents in The Netherlands (22%) sometimes listen to podcasts. They are becoming more mainstream, but of all the audio time listeners only 4% spend time listening to them on Spotify or Apple Podcasts.
Some months ago, we recorded a podcast in collaboration with Bizzmodell. It was a funny and reachable experience. if you want to learn more about our story, and listen to us, take some minutes to listen to the podcast. 
Magazines
So far, we have talked about TV, Radio, music and social media. While they are constantly evolving, magazines are remaining quite popular among young talents. 69% of Millennials and 58% of Gen Z'ers keep interested in reading different kinds of magazines. Men prefer to read car and motorcycle, science and sports magazines. Women prefer to read fashion, culinary mind and body magazines. Of course, printed magazines needed to evolve with online versions. In spite of the remaining popularity, more than a third of young talents expect that in three years printed magazines will no longer be read.
As you might know, Gen Z is planet-friendly, so they have more faith in online magazines, and they see the future of this more planet-friendly. So printed magazines need to start evolving and investing in innovative platforms to keep their readers.
Holidays
When millennials started to rise, they wanted to discover the world. A lot of holiday opportunities became available for their budgets. Many low-cost airlines were created, and apps like Airbnb to stay and enjoy different cities around the world. Now, Gen Z is doing the same, and they are eager to plan in advance their travel. Both generations, like to make long travels. This means more than 7 days on holidays. 45% of young talents were in the past year on a long vacation, and about 21% went twice on long vacations. 
Both generations like to discover different destinations. In The Netherlands, young talents on their long vacations, travel outside Europe to follow the sun, beaches and sea destinations. For short holidays (less than 7 days) they like visiting cities within Europe. 
After all, who wouldn't like to travel around the world?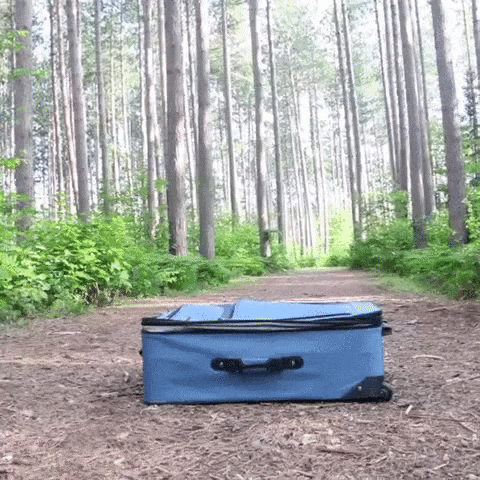 Online Shopping
Today, online shopping involves many things. Is not only buying clothes or flights but to rent a car, do the groceries and many other things. Online shopping is essential for these generations. Clothing, shoes and accessories are the most popular products to order and buy online. In 2018, only in The Netherlands, 3% of young talents didn't buy something through online platforms. Women, of course, are more interested in cosmetics or personal care products. Men prefer to order software things like games, films or music as well as sporting goods.  Another important fact to mention is that during the online shopping process, both generations are looking for free shipping and free returns as well as full money refunds.
Workflow for business
Disruption generation has advanced the world in ways that have completely improved our daily lives, but it has also created new challenges in many fields and industries. During these changes, leaders also needed to evolve. For example, millennials and Gen Z show deeper loyalty to employers who are interested in protecting the environment and unemployment while consumers are prepared to spend their income on products and services from brands that speak to these issues.
Both generations want their work to become meaningful, and for business leaders to serve as agents for positive change. They expect business to re-engage younger generations and inspire loyalty. Young talents are requesting from leaders to have an open dialogue with them, listen to their concerns, and strive to understand them. Also, in combination, they make up more than half the world's population and, together, account for most of the global workforce. Millennials were revolutionaries, and Gen Z is following them to come with new methods, fresh ideas and new environmentalist movements.
Businesses and workplaces need to respond to the needs of these new generations. We are looking forward to getting ready to redesign business and practises according to the new generation needs. It will always be interesting to compare how things were done in the past, the evolution of them and how it will be seen or made in some years. But for the moment we just need to be flexible and keep innovating our businesses. 
If you would like to read more about Generation Z in the workplace, I invite you to read our blog "How the new generation is making businesses future-proof". – Stefan.
Source: Deloitte; Wayne Parker Kent Media Test