How to integrate Gen Z into the workplace? How can we attract and retain young talents?
How to give them the best employee experience? How to start making a change? 
I was recently talking to a group of companies about the challenges that they are regularly experiencing. All of them had all these questions in common. My response was: "Don't guess or expect their needs. If you don't understand them, ask them. They will be happy to share what they need." 
In this blog, let's focus on how to integrate Gen Z into the workplace, to start making improvements and changes that will have a meaningful impact within your company. Also, a case study of Uber of how important is to listen to the feedback you ask for before it's too late. 
How to integrate Gen Z into the workplace
Companies are on the need for recruiting young talents but, still is difficult to understand how to work and retain them in the workplace. The first step to take into account is empathy.
Google defines empathy as the ability to understand and share the feelings of another. 2020 is predicted to be a year that will mark many companies, as they need to start making changes to reinvent, modernize and reshape their attracting and hiring processes as well as some internal changes.
Once companies start to show empathy, then they will work on understanding new and old employees talents more deeply than ever, before working better with them. Empathy will be the keyword and practise to focus on employee experience and understanding behaviours. This will help to rediscover the mission, vision and values of the company and to focus on the importance of celebrating employees strengths.
Communication is also a highly important factor. As I mentioned before, don't be shy to ask for feedback. But, don't ask for it, if you don't plan to take action. Establish conversations with your new talents to build understanding and belonging, to help them and to make them feel heard.
Some weeks ago, I wrote a blog about the "Differences between Gen Z and Millennials". You can read on it more facts to understand them and how they like to communicate.
Acceptance: make changes
before it's too late 
Young talents like to have conversations, and they are not shy to speak about what needs to be changed to create a better world. All the honest and effective feedback that you receive from them as well as from older employees will help to improve your company. But before this step, I can tell you that business owners or decision-makers need to accept the fact of making changes to welcome the new generation.
As I've said before and in other blogs, every company faces challenges. Without challenges, we wouldn't grow. It's very important to accept the fact that you have a challenge that needs to be solved before it's too late. Keep in mind that not responding to feedback may actually make things worse. I'm going to share with you an example of how it can be too late.
Uber Case Study
We all know the story of Uber and how the company, globally, guided other companies in the gig economy. Uber changed how we all got a ride. But what actually happened to the company? Uber didn't have a clearly defined culture.
Travis Kalanicks was the older CEO of the company. He established 14 values of the DNA of the brand in a way that can be almost impossible to change. Because of this, the company faced big external and internal issues, from sexual assault to a manager threatening to beat an employee with a baseball bat.
Uber still dominates the ride-share market. However, its reputation it's globally damaged.  During 2017, the company lost 11% of its market share. Those affected customers have never come back. Although Uber disrupted the taxi industry and built a huge network of services, the lack of a higher cause left it vulnerable.
After these 2017 events, CEO Dara Khosrowshahi was hired. She said that those values were focused and established on an era of growth at all costs. Khosrowshahi changed the company's philosophy into speaking with transparency, conducting a listening tour and revamping mindset. If Uber had poured its energy into a purpose that was bigger than disruption, it would have built these ride safety features into its app a long time ago. Think about what the company could have done to protect against rogue drivers and bad passengers. It could have left a very different type of lasting mark on society. But, it didn't. Finding a way to a brand purpose at this late stage is possible, but will require a commitment from the entire organization.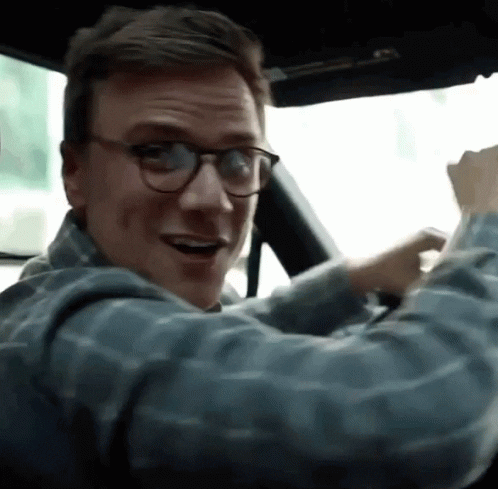 How we can retain young talents?



Companies are focusing more on employee experience, and HR teams are working hard to improve retention and employer brand. As I mentioned before, work closely with your young talents and teams as having their direct feedback will generate big changes in creating an employee experience that works for everyone.
According to a LinkedIn report, 77% of companies focused on employee experience to increase retention and 96% of talent professionals say employee experience is becoming more important.
Creating an employee experience represents a journey. The journey begins with the hiring process, your people, workplace and skills and rewards. Also, training, tools and technology adopted by the company and employees are part of this journey.
How we can give them the best employee experience?



Generation Z wants to create impact. The job that they deliver should have a mission to generate a social and global impact. They want to be involved in finding solutions and new tools that can bring efficiency and new skills to the company. Allow them to be involved in all these decisions, especially on finding solutions to the company's challenges.
Start open conversations with your employees through surveys, focus groups, face-to-face interviews or any other actions to understand what are their needs and requirements. Use a friendly language, where employees feel free to speak about what they don't like, in this way their work and journey will be better and satisfactory.

Instead of asking them what would they change, ask direct questions like "Which tool or courses you need to improve your skills?" This will generate trust and open conversations with your employees. Listen carefully to them and act on their continuously needs and requirements. As I said before, don't ask for feedback if you are not going to take action. Be open and start taking quick and short actions, to satisfy that trust in your employees.
In any company, people are willing to change. However, some employees are more willing than others. In some cases, people find change hard to accept. Therefore, it is necessary to share all the feedback you have received. In this way, you will create an open atmosphere.
How to start making a change?
1. Avoid micromanaging
Start training your managers and directors in a way that they act more like coaches. In this way, employees from the next generation will have more open conversations, individual and creative developments.
2. Promote a helpful philosophy
Managers should ask their new talents if they need help. In this way, a caring and empathy atmosphere is created, and new employees won't feel shy or incompetent to ask for help.
3. Provide working tools
Be ready to provide to your new employees the necessary IT equipment and tools to allow them to work on their own peace. Also, give them constant feedback to keep them motivated on their hard work and creativity.
4. Plan team-building activities
It's very important to make and keep your employees happy and to bring joy to the workplace. Planing team building sessions will help to integrate and connect with your employees. For example, organise working-out activities, soccer, ping-pong or any other kind of tournaments, quiz night sessions or even weekend activities such as sport races, cultural activities or exhibitions. These activities will especially help if you have a diverse team made of different nationalities.
5. Reward your employees.
Make them feel proud to work for your company. For example, Coolblue. The company was founded in 1999 and since then, they have only one objective: to make you happy. This applies not only for customers but also to employees. They believe that their culture is their success, and one of their core values is being a friend (honest, direct and open). In November of 2019, Coolblue celebrated 20 years. CEO Pieter Zwart hosted an incredible party for his employees, only to say to them: Dankjewel, Dankjewel, Dankjewel!
Establishing a friendly and flexible philosophy, open and transparent conversations, plus rewards will keep your employees motivated and proud to work hard. This will also help to create loyalty and honest values. Therefore, employees will be happy to stay working for many years at your company and performing successful achievements. Don't be afraid to start making changes, they will bring very positive results!
We as BLACKBEAR® have helped companies like ICT Group, HSB Bouw B.V. among others to come with young talents solutions, to implement strategies within the company to retain young talents and raise the employees' experience.
I hope you find this blog interesting and helpful. I will be happy to connect with you to find the solutions you are looking for. – Joep
Source: Coolblue, Quarts & Linkedin 2020 Global Trends